I can't tell you how lucky I feel to not only have great friends in my life but to have great mom role models. While I wish in some ways that we could all live in a 5-mile radius of each other, raising each other's children sister wives-style, I have to be content in knowing that all over the country are people who love me and Bug from afar.
Two of my most dear friends are JackieJovi and Erin. Jackie and I have been colleagues for years, and friends for most of that time. She has a 4-year-old whom I have been lucky enough to know since she was but a glimmer in her mother's eye. Erin and I were colleagues for a brief time and friends from the start. Her gorgeous daughter is just a couple of years old and because they live about a million states away, I know her only through Facebook and emails.
Two amazing women. Two crucial people in my life. And apparently, they share one brain.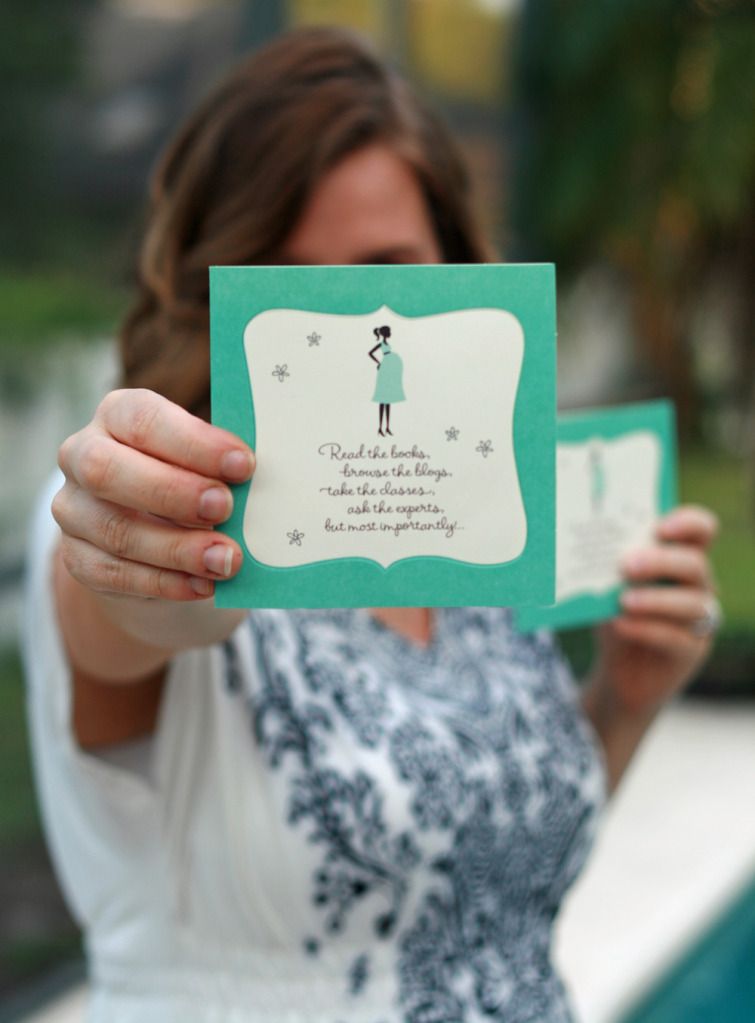 You see the card in the foreground? That came from Jackie. See the one in the background? That came from Erin.
It's the SAME DANG CARD. That's how you know it's perfect for me. My two besties saw it and immediately knew it had a message for me.
The card reads:
Read the books, browse the blogs, take the classes, ask the experts, but most importantly…

…Just be yourself! You're going to be an amazing mother.
It really is the reminder I need, as a Type A, overthinking, frantic personality. Yes, I need to be as educated as I can for my own sanity — but I need to keep in mind that my instinct and my experience is more valuable than anything I'll learn from others.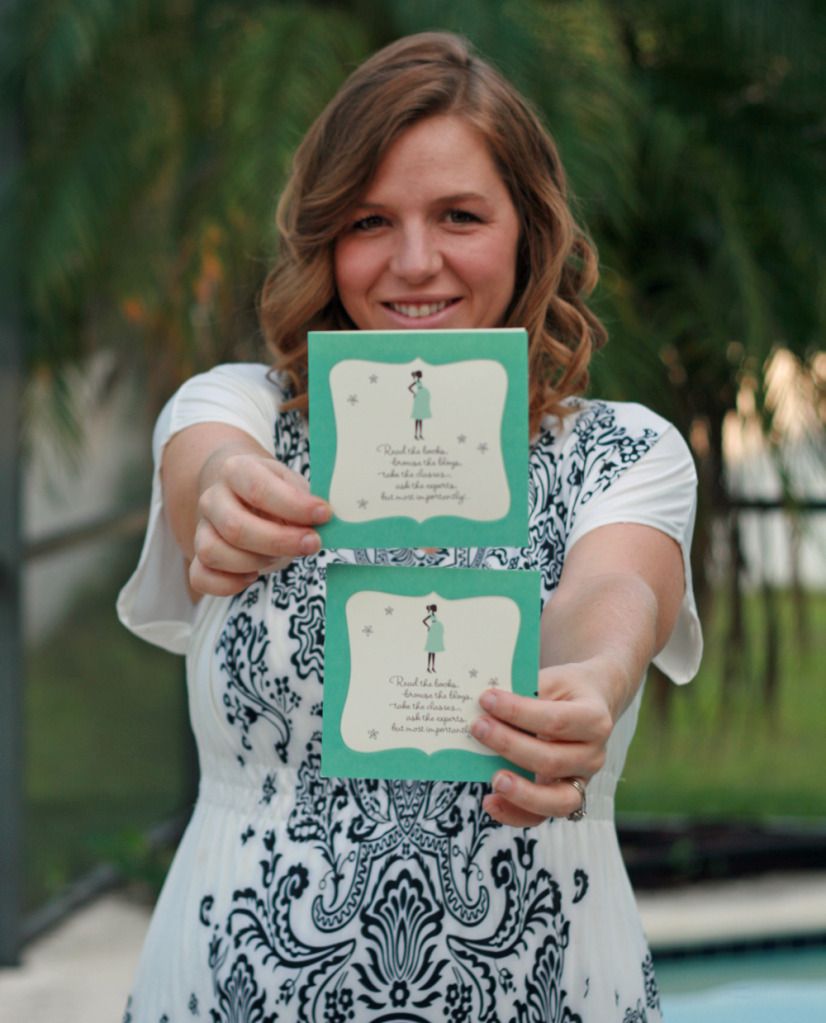 I have kept the cards with me because just seeing the turquoise out of the corner of my eye makes me smile, makes me breathe a little more deeply and reminds me that I have wonderful friends who are watching my back.
What's the best advice you got when you were pregnant?