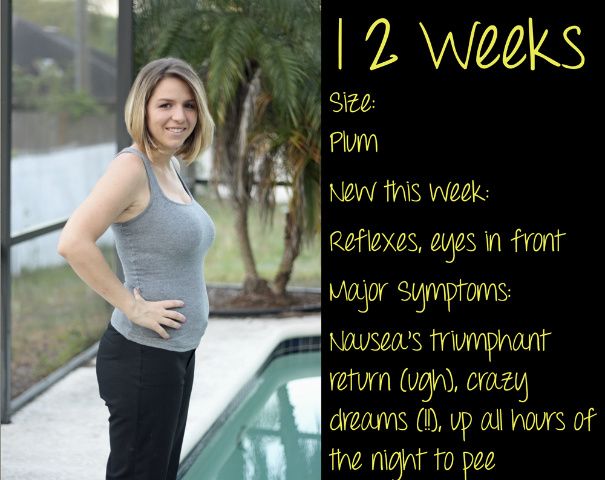 Dear BabyBug,
Big week, my love. Because when I saw you at seven weeks, it was amazing. When I heard you at 10 weeks, it took my breath away. But today, at 12 weeks, I saw your gorgeous face. And hands. And spine. And heart.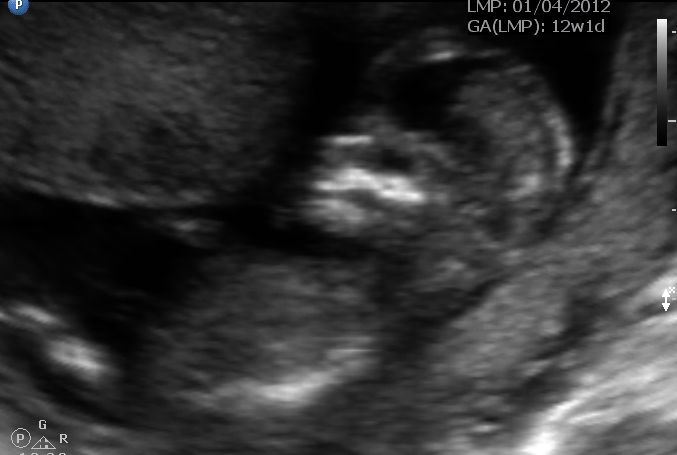 Pretty good, huh?
It was really hard to get them because you were swimming and squirming around so much. Any nerves I had about the ultrasound disappeared in a second because I immediately saw your heart fluttering (more like pounding, at 180 BPM!) and your body moving. Your Mommy and Daddy are really active, so the fact that you're loving life is no surprise to me. But it was really hard for the ultrasound tech to get the measurements she needed. This is what's called an NT scan, where they look for soft markers or indications of Down syndrome, heart abnormalities or other possible problems. They took bloodwork, too, so I won't get the results for a while, but everything on the ultrasound looked good!
Seeing your Daddy's face light up when you appeared on the screen was precious. I won't ever forget it. Of course, we gave each other a low five when we were done, since you were so amazing.
Fun fact: BOTH the ultrasound tech and the midwife think you're a … GIRL! It's too early to be sure, but the tech didn't see any boy parts, and she looked! Plus, your heart was beating so fast that the midwife was sure you were a girl. It wasn't nearly as fast the last two times we checked, though, so I'm not betting on a gender yet. It will be fun to tease your Daddy for the next 8 weeks!
OK, this week I thought I'd kick off the Ups and Downs I've been having.
Ups
Seeing you, of course!
Still fitting in normal clothes.
No weight gain. Not even a pound. The home scale says I'm still down 2 1/2 pounds from when I got pregnant. If that keeps up, it will be a major down, but so far, nobody seems worried!
I discovered the power of ice cream, jelly beans and sour Jolly Ranchers for easing nausea.
Downs
Nausea is back (although, knock on wood, today has been great!).
Crazy dreams. Well, these aren't really downs, because the dreams have not been bad or scary. Just … weird.
Peeing. All the time. Every two hours, even overnight.
We're really looking forward to starting to tell people — I don't know that we'll officially go public for another week or so, but this weekend, we're telling family and close friends. After all, we saw you looking healthy and alive today!
Love,
Mommy