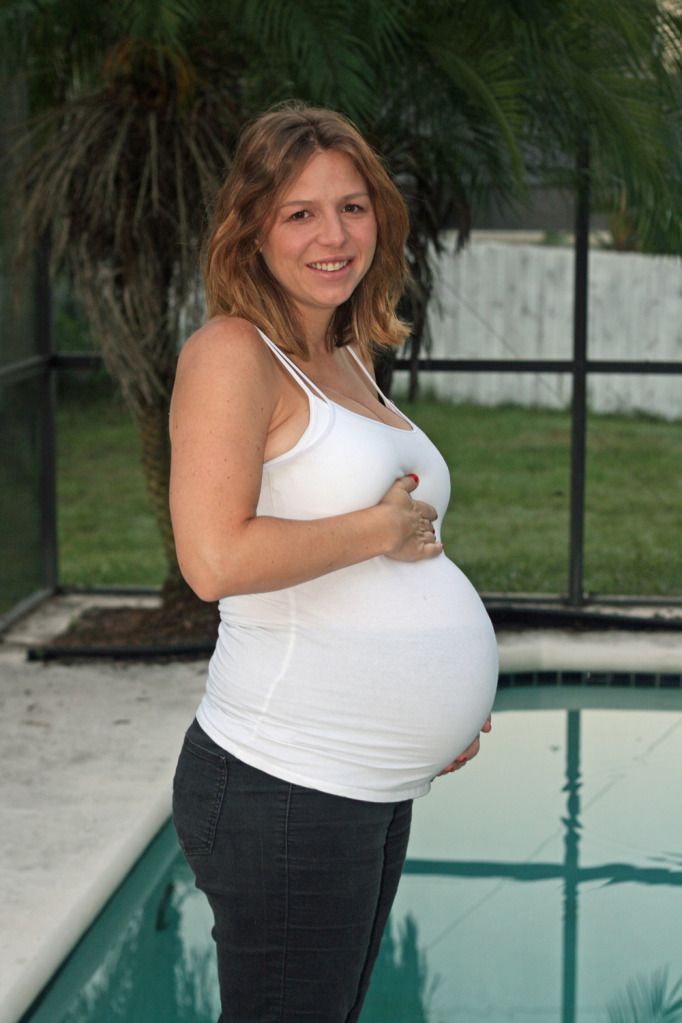 Dear BabyBug,
Well, my love…we made it. 40 long weeks, and thanks to the magic (errr science) of planned pregnancies, I have known about you — or at least the possibility of you — for nearly every one of those.
When I first discovered that you were in there, no bigger than a poppy seed, I fretted about every day we'd have together. Would you make it to 6 weeks? 12? 20? 37?
All I wanted was for you to be happy, safe and warm in my womb. And to emerge when you were ready.
I still want those things. But I need you to be ready sooner rather than later.
This has been one of the most amazing experiences of my life, and you will always be my first. No matter what happens in the future, you will be the one that introduced me to the magic of pregnancy, and helped me know for the very first time what unconditional love is. I have treasured our time together and I am so, so glad that you have made it this far.
However, you are now 40 weeks (as of today, 40 weeks and 5 days) and the world is ready for you. See, the thing is — you either come on your own or we start the process of forcing you out. That doesn't sound enjoyable for you or for me, so can we make a deal?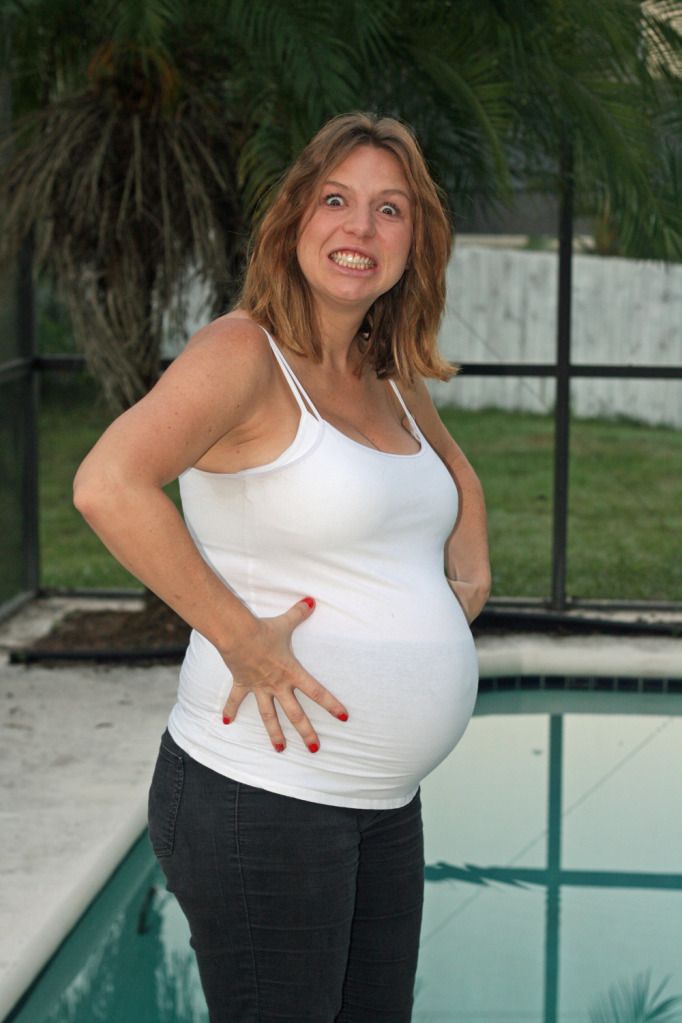 Things I have been advised to do to help you make your way out:
eat spicy foods
walk
have sex
nipple stimulation
drink red raspberry leaf tea
take evening primrose oil
Check. Check. Check. Check. Check. Check.
I even, at your Daddy's urging, did a shot of spicy salsa and hot sauce.
I am bouncing on my ball. Listening to my "Get Out, Baby!" Hypnobabies track. Talking to my tummy, constantly.
At our appointment on Wednesday, everything looked great. An ultrasound showed that you're about 7lbs, 14 ounces. Your head, legs and fluid look GREAT and you are pointed in the right direction. A non-stress test showed that your heartbeat looks solid and not scary. An internal exam shows that I am nearly 2cm dilated and 70% effaced. And after some debate, I asked my doctor to strip my membranes — so I feel like I'm doing my part.
Now, if you just don't come out on your own, I promise…everything will be fine. I really am keeping my expectations and hopes in check, so if we have to go in for our scheduled induction at 3am next Wednesday, I'll know that that's how it's supposed to happen. If I try and get through the process without pain relief and just can't make it, I'll know that that's how it's supposed to happen. If I end up in surgery — as much as I'm hoping to avoid that — I'll know that that's how it's supposed to happen.
Your Grammy is here. Your Daddy is ready to catch you. I'm so excited to meet you.
We love you! Now please make your entrance.
Love,
Mommy