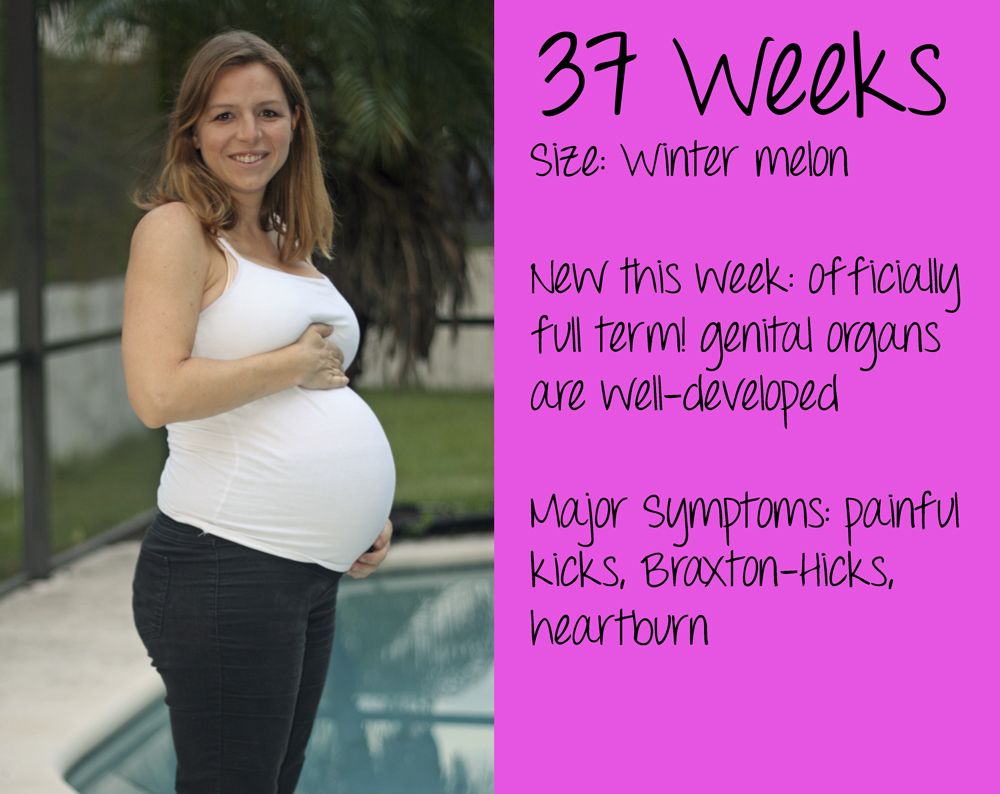 Dear BabyBug,
FULL TERM!
By some books, we were full term at 36 weeks but now everyone agrees…and the doctor says you have the green light to make your debut. That's from a health standpoint, and if you're ready, we're ready. But I wouldn't mind it if you hung around for another week or two.
Here's the thing, though. You have an eviction date. If you and I haven't started our labor naturally by October 17th, it's in for induction we go. No fun. Here's what I've been up to to make it happen:
Third Trimester Tea once a night
Red Raspberry Leaf tea when I remember
Evening Primrose Oil three times a day
Perineal massage (ow)
Walking/riding the stationary bike
I know that most of that is just old wives' tales, but I'll try anything to avoid chemical induction.
Having said that, you are still as active as ever, but totally out of room. So every roll, kick and movement hurts Mommy. You're also head-butting my cervix and bladder all the time and for some reason, the heartburn is in full force, despite my twice-daily dose of Zantac. I'm still so thankful to have had you be healthy and happy this long, but I'm getting ready to be done.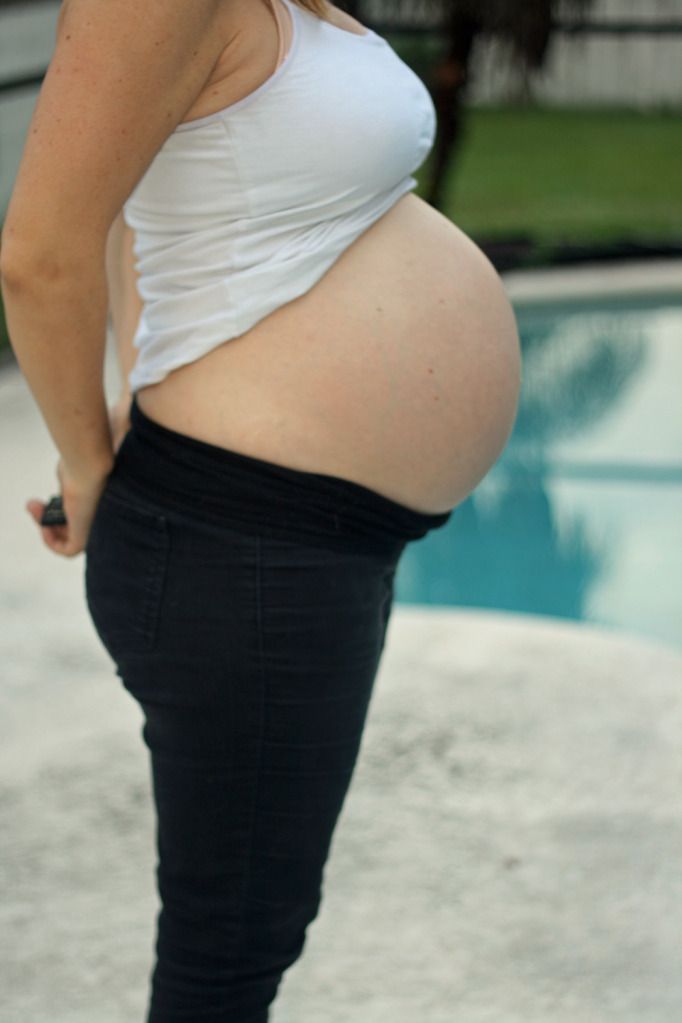 In our weekly appointments, everything looks great — normal urine and blood pressure, normal measurements and a good strong heartbeat. I'm waddling and can't do much about it and I've had pretty nasty insomnia a couple of times this week. All in all, this has been a breeze of a pregnancy, so I promise…I'm not really complaining. Just listing what it feels like to be 37.5 weeks pregnant.
(By the way, Daddy has gone to work early this morning so you get a double blooper — look at your fur brother being all gross in the background…)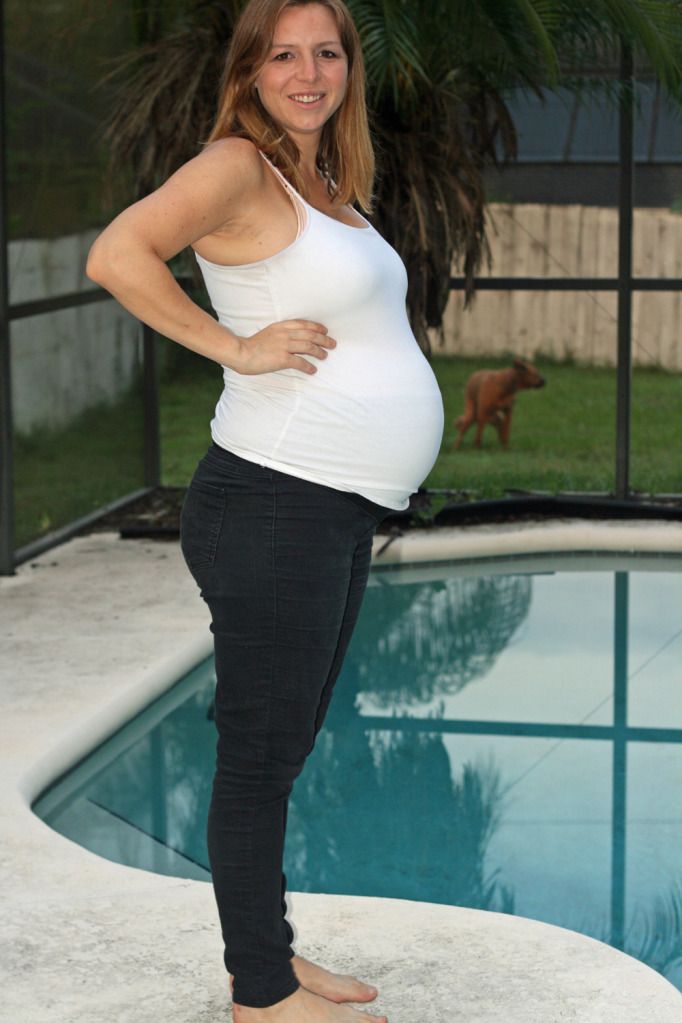 We had our third prenatal massage this week — wasn't it amazing? And I had to miss yoga so I'm making it up this weekend. I love that class and I'm now among the "labor watch" group, so that's cool.
We love you, kid. See you for a 38 week update…maybe?
Love,
Mommy