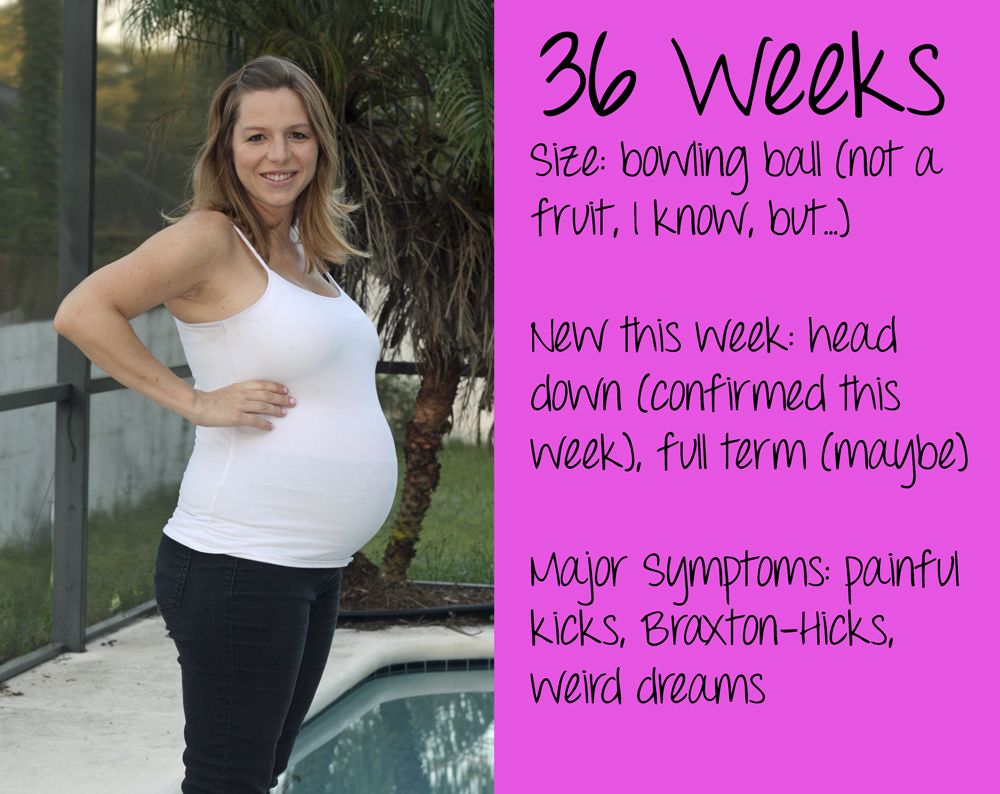 Dear BabyBug,
It's gone by so quickly and yet so slowly. I'm excited to meet you and sad for the idea that you won't be inside me much longer. I'm excited and nervous. One day I'm 100% ready to be done with pregnancy and the next I wish I could extend it by nine months.
That's partly because pregnancy seems to change day to day for me. A few days this week, I was so uncomfortable in all positions — standing, sitting, lying down — that I just wanted to scream. I had piercing kicks and severe Braxton-Hicks contractions that stopped me in my tracks. Others, I felt like I was walking on air. Gentle rolling from you with no complaints.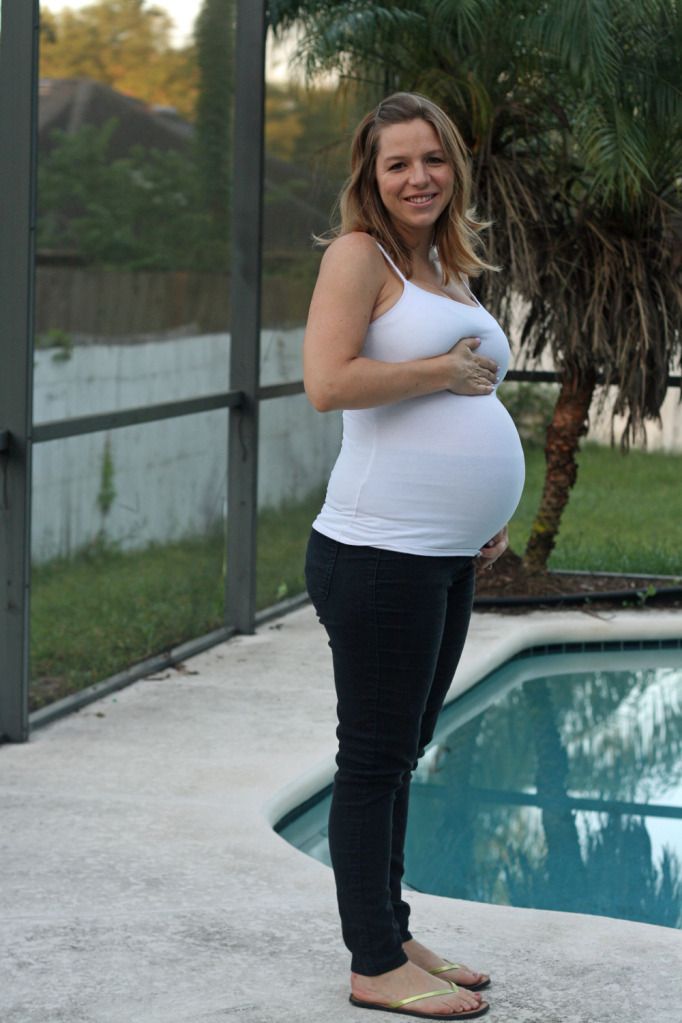 I'm trying not to get in ready mode too early. You could be here in six days; you could be here in six weeks. That's a long time to anticipate you and I know that in the last few days, I'll be anxious to meet you. So for now, I'm reminding myself to breathe deeply and appreciate each and every day that you're cooking and getting healthier in my tummy.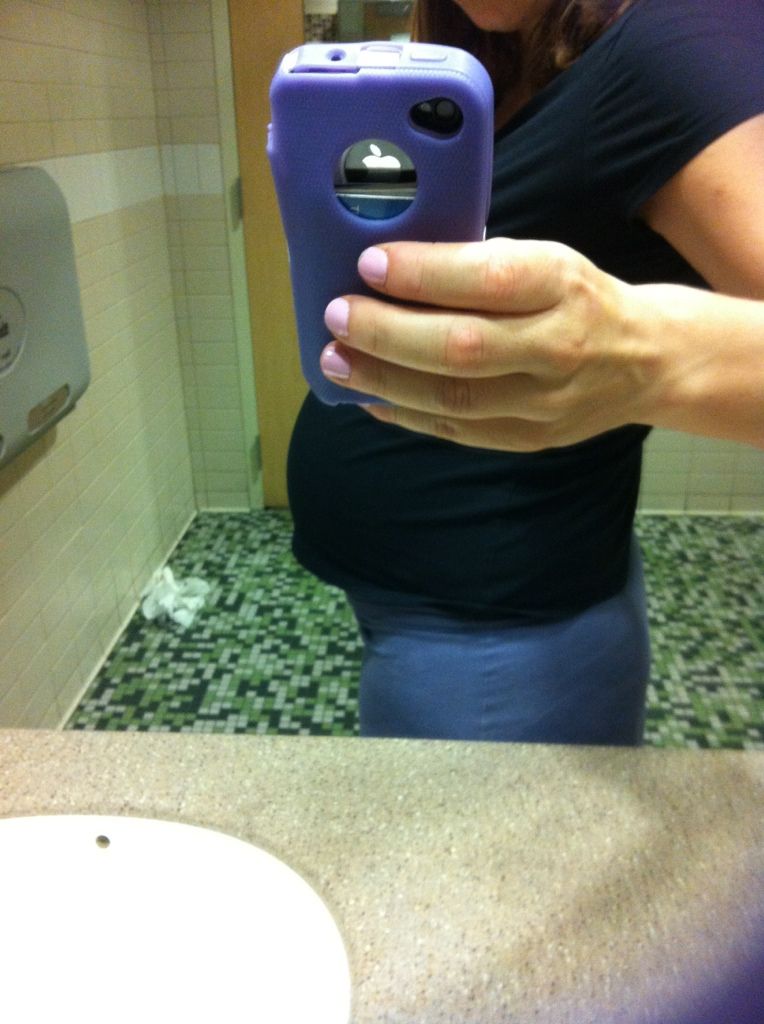 We're now into weekly doctor's visits and I had my first (probably my last until labor!) internal exam. I'd considered not getting it, but after discussing with my OB/Gyn, I understand that it gives us a good baseline for tracking progress. You're stuck pretty tight in there, with a medium effacement and absolutely NO dilation. Of course, that means nothing. I could go into labor at any time or walk around at 4cm dilated for weeks.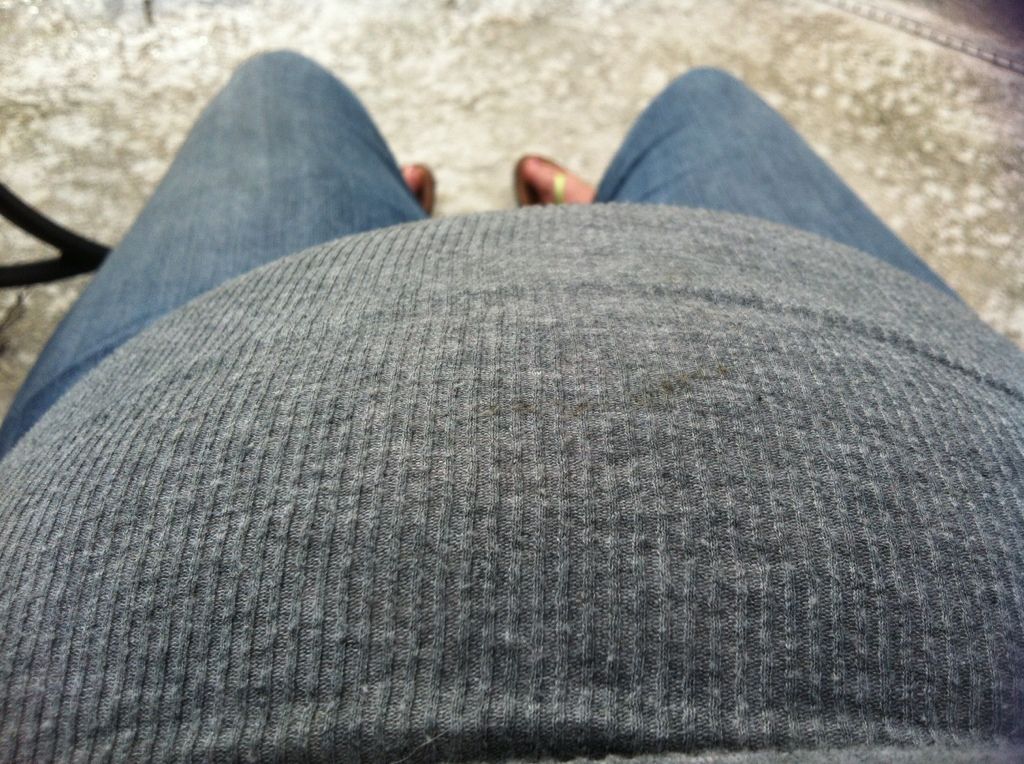 Daddy saw what I have to describe as the weirdest experience of the entire pregnancy. As I often do, I was running my hand over my belly trying to figure out what I was feeling (a heel? a butt? a toe?) when you quite literally jumped away from me. I was touching you and then you moved all the way across my belly. Did I annoy you? Tickle you? Daddy's eyes went wide and I spent a good 30 seconds going "ew ew ew ew ew ew ew."
Nesting is in full effect. I have cleaned everything that catches my attention. The fridge and freezer, the cabinets, the closets and more. I've splurged on a cleaning crew that is coming in the week of my due date and I'll be chasing dirt between now and your arrival, I'm sure. I even scrubbed the washer and dryer in the garage — so weird!
By the way, this is what happens when Daddy has an early start to the day and Mommy has to take her own pictures: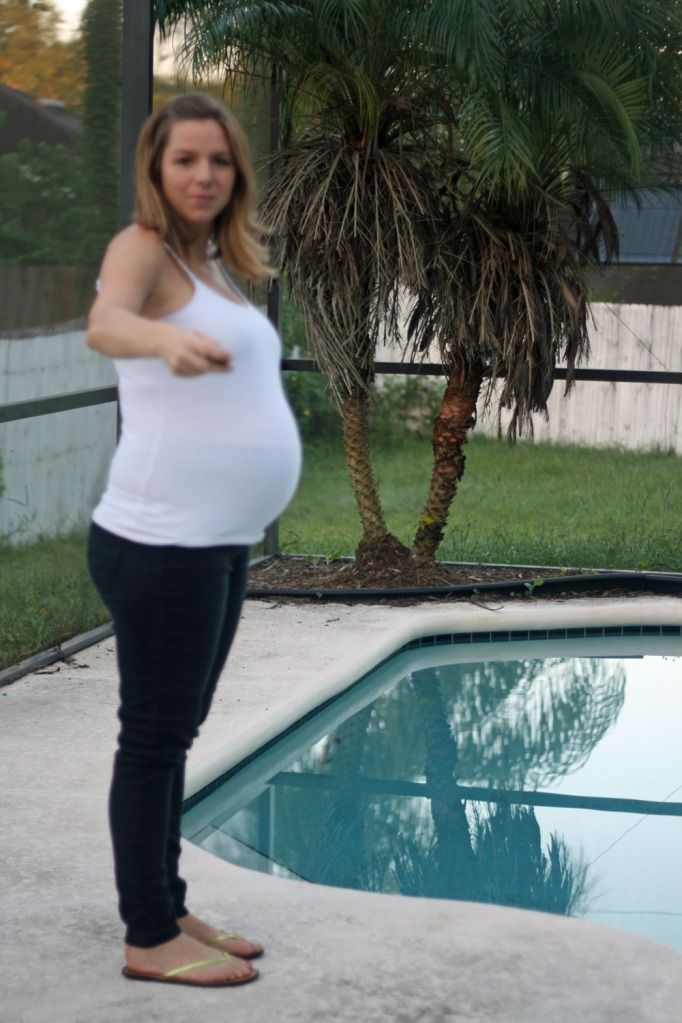 Lots of heartburn. Lots of painful jabs and kicks. Still feel like you have dropped really low. Weird dreams again.
Love you, Buggy!
Mommy