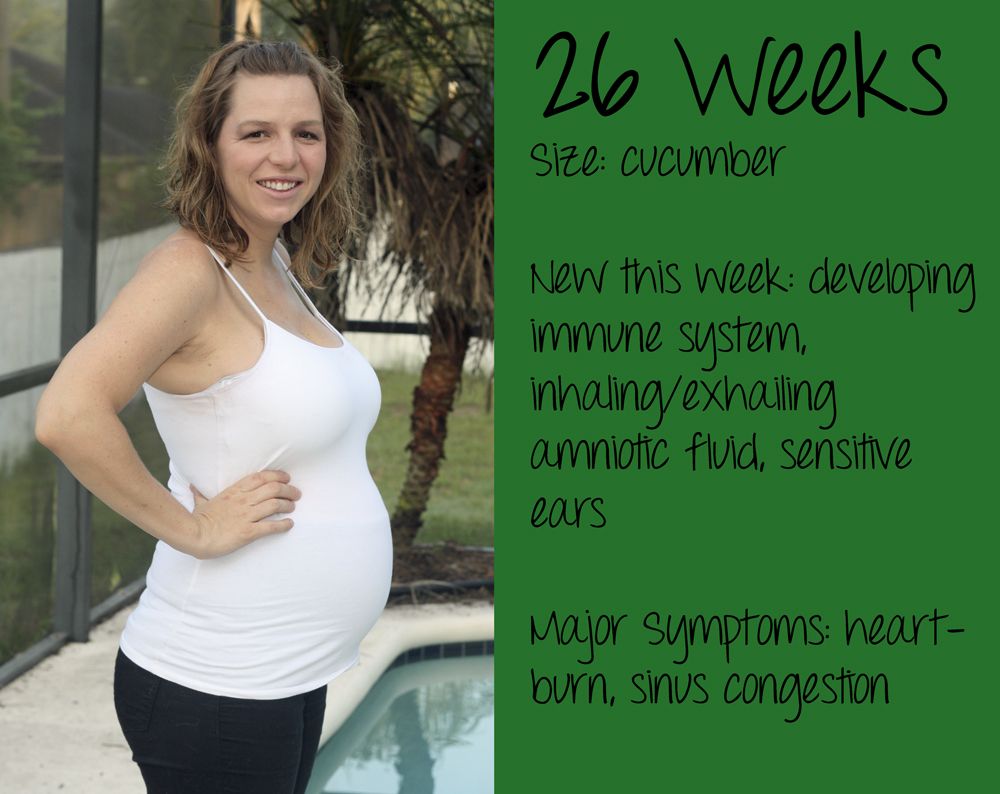 Dear BabyBug,
I'm still getting used to the new math — I hit 26 weeks on Saturday, thanks to our new due date, but I'm in the habit of updating on Thursdays. So I guess I celebrate twice!
It's been a relatively quiet week, probably because it has seemed so quick! This week we marked July 4th with a day off right in the middle of the work week, which kind of split things in half. We're also watching two extra doggies this week while their mommy and daddy are having their own first baby (!!!) and it's been a blast but lots of work.
You love to kick the doggies, by the way — they're smaller than our boys, so they rest on my tummy. You keep ninja kicking them. Silly girl.
It's so hot — in the 90s almost every day — so it's been harder to take walks at lunch. Thank goodness for our backyard pool, though. I just float for hours.
We did more work on the nursery this week, installing the new closet and some other details. We're still trying to figure out where all of the furniture will go, so the arrangement changes from day to day. We also got rid of a bunch of stuff in other rooms of the house to make room for a downstairs playroom/baby area. It's funny to see all of these foreign objects in the house.
This is a very busy month for us. Next week, I fly to Boston for a girls weekend. And the last weekend in July is our first baby shower, which I'm so excited about! August isn't much less crazy — my brother, your uncle, is getting married AND we have our second shower. Lots of awesome stuff to look forward to.
More of the same on the symptoms front. Heartburn (ick), general awkwardness as I get used to my new body, fatigue, etc. I hope I didn't jinx myself, but I just told Daddy this week that all in all, I feel very lucky to have had a relatively uncomplicated pregnancy. Don't make me regret that, OK? We still have a few hurdles, including our gestational diabetes test in two weeks and the Group B Strep test after that.
Love you, Bug!
Mommy
P.S. Last week of the second trimester!!!