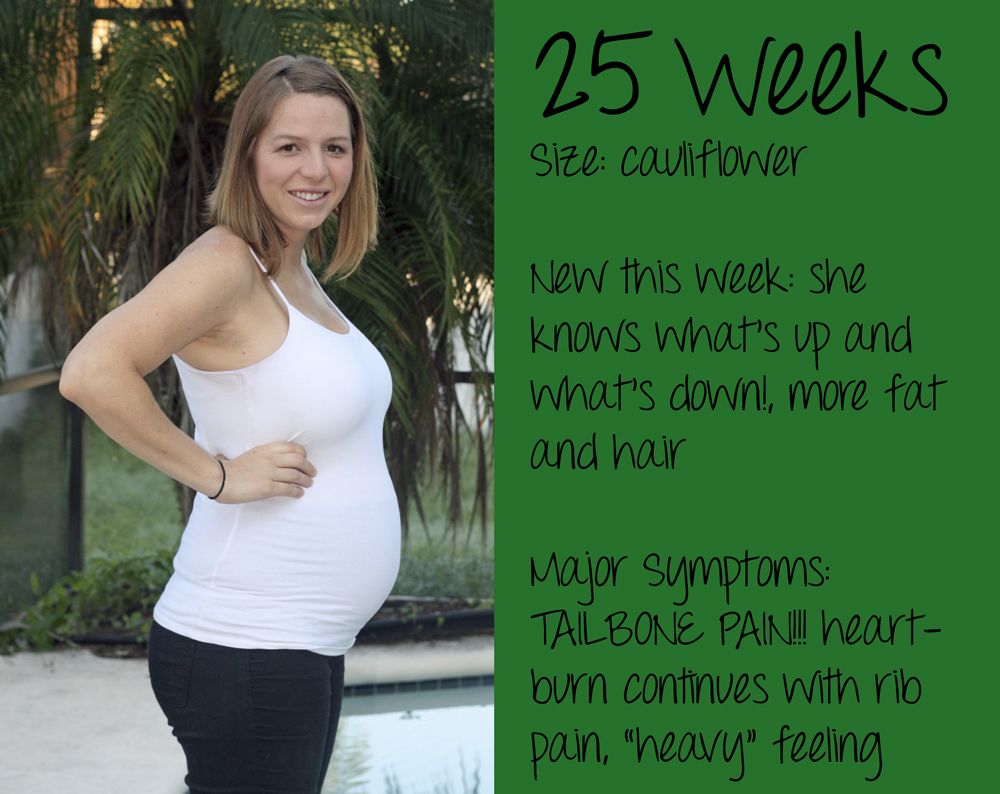 Dear BabyBug,
I'm actually 25 weeks and 4 days, thanks to my new due date, but since I'm in the habit of updating on Thursdays, I figured I'd just continue.
I now officially feel pregnant every second of every day. I used to have stretches of time when I was feeling OK and not showing that I could actually forget that you're in there, but no more. I'm not complaining, because every ache and pain is a sign that you're doing well, but dang…I wake up (from crazy dreams) to the 4-step process of getting out of bed.
1) convince myself it's necessary

2) scooch myself up to a semi-propped position

3) roll all the way onto my left side with my knees pulled up to my chest

4) continue the journey to the floor using part gravity, part willpower
Once I'm out of bed, I have to stretch out for a few minutes to work out the kinks in my neck and lower back. Showering and getting dressed don't present major problems (except for tying my shoes — nearly impossible) but that's just the beginning.
My near constant mix of heartburn and rib pain make eating less enjoyable than I would like, but since I'm starving 24/7, it's something I fight through.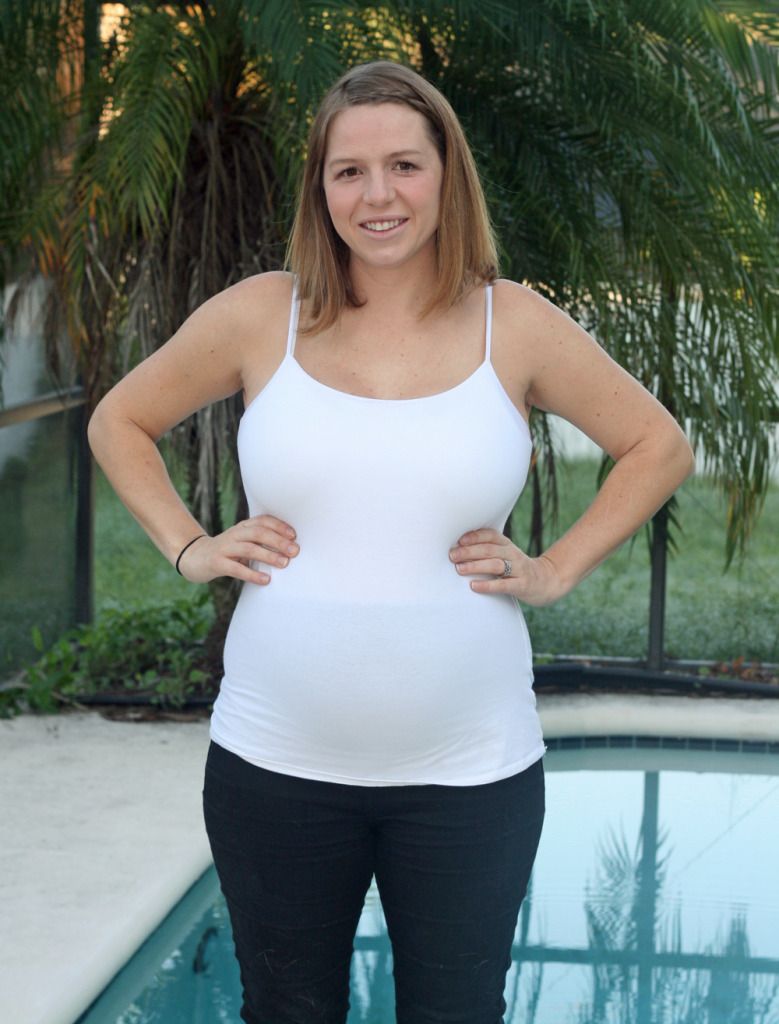 But this week's new malady — the most painful yet — is the excruciating tailbone pain that I feel every time I stand up or sit down. Once I'm up, I'm OK but since I'm in the bathroom every 20 minutes (I'm exaggerating but not by much) I sort of feel like my butt is on fire all day long.
I know it sounds bad, but it's not…it's tiring, for sure. But it's also sort of awesome. You're a real person in there, big and active enough to make your presence known. I feel you kicking all the time (you do give me palpitations with your intermittent stretches of quiet…just when I start to really worry, you knock me on the belly button) and I think I'm getting closer to being able to pick out actual body parts by touch.
In three weeks, we have our glucose tolerance test and I'm crossing all of my fingers and toes that I pass it on the first try. Who wants to give up cupcakes for two months? NOT me. We are starting to schedule some classes for me and Daddy — we don't know how to attach a diaper! — and I'm keeping up on my HypnoBabies tracks. You like those…you wiggle around for a while and then settle down as I go deeper into the relaxation.
Love you, Bug!
Mommy