This is a blog about trying to get pregnant, being pregnant, having a baby and then raising a baby. So I hope a full disclosure including warnings about phrases like "luteal phase" and "DPO" isn't necessary. But perhaps a warning that if you scroll down, you will see a series pregnancy tests. That I peed on. So continue with caution if that's going to cause you to heave.
Also, if you quickly glance and see positive pregnancy tests and think BABY #2??? NO. Not yet. Someday, I hope. We're not TTC now, though, so it's fun for me to look back at what my life was like just a few short years ago.
###
When I first started trying to get pregnant, I went from 0 to 100. I didn't just want to be pregnant, I wanted to be pregnant RIGHTTHISMINUTEWHATDOYOUMEANITDOESNOTHAPPENTHATWAY?
(It's still emotional when I look at the tests that finally showed I was, in fact, carrying a BabyBug. I spent a lot of time staring at one line, willing the second to appear.)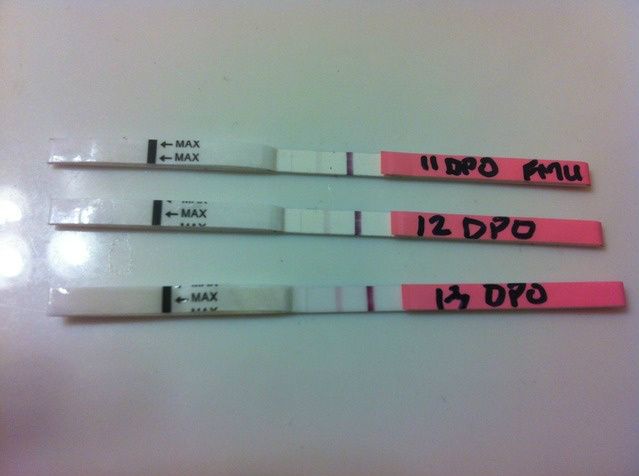 I'm a Type A personality. A control freak. A planner. A list-maker. So each month as I entered what we TTC veterans know as the 2-week wait, I couldn't just wait. So I tweaked tests.
My tests. And tests from strangers across the Internet. And even though it seems like a crazy thing, that little task made me feel like I had something to keep me busy as the days ticked by.
In fact…I posted about it. I posted a lot of specific things about my journey toward pregnancy that I decided to make private once I "came out" on what was once an anonymous blog. Here's an excerpt from one of those now-hidden posts:
Well, today I am 7DPO and really just taking it one day at a time. If I get AF tomorrow, I'll have confirmed my fears about a short luteal phase. If I get AF on Tuesday, I'll be able to drink at the after party for a conference I'm going to.
If I wake up on Wednesday with no AF and my temps are still above the coverline, I'll test.
So, to pass the time, I'm deep into my newest obsession: pregnancy test tweaking.
Tweaking is when you take pregnancy tests (only the pink dye — blue dyes are really unreliable) and use photo editing software to change the colors, brightness, etc. That way, lines that are faint or nearly impossible to see become much more clear. Because when it comes to pregnancy tests, a line is a line.
If and when I get my own BFP, I'd love to be able to tweak it myself (because I know I won't be able to wait until after 10DPO to test…the longer you wait, the darker the line gets). Until then, it's fun to see the tests that other ladies post.
There are tweaking boards on just about every TTC website, but my favorite is BabyCenter.
Then there was this gem, from a different post:
Testing. It's a love/hate thing for me. I used to test all the time when I wasn't TTC, because my cycles were irregular and my doctors had me on all sorts of medicine to try and jumpstart things. Before I started taking some, I had to POAS to make sure I wasn't pregnant.
I remember hoping and praying that it would come back as a BFN, even though we always used other protections.
Now, it's the opposite prayer. In the 10 minutes that I allow myself to actually look at a test these days, I make all sorts of deals. With gods, with angels, with Karma…
And now tweaking enters the picture. Tweaking can take a test that appears to be a BFN to the naked eye, and raise my hopes JUST ENOUGH to make me nuts.
Example. Today I am 12DPO, which is freaking fabulous, because it means that I'm thisclose to a good long LP. Yay! Plus, statistics show that at 12DPO, I'm 74-83% likely to have an accurate result on a HPT (source: http://www.countdowntopregnancy.com/tools/pregnancy_test_calculator.php).
Here are the two tests I took with FMU today — one, an .88 First Signal from Wal-Mart (said to be pretty good) and one, a First Response Early Result.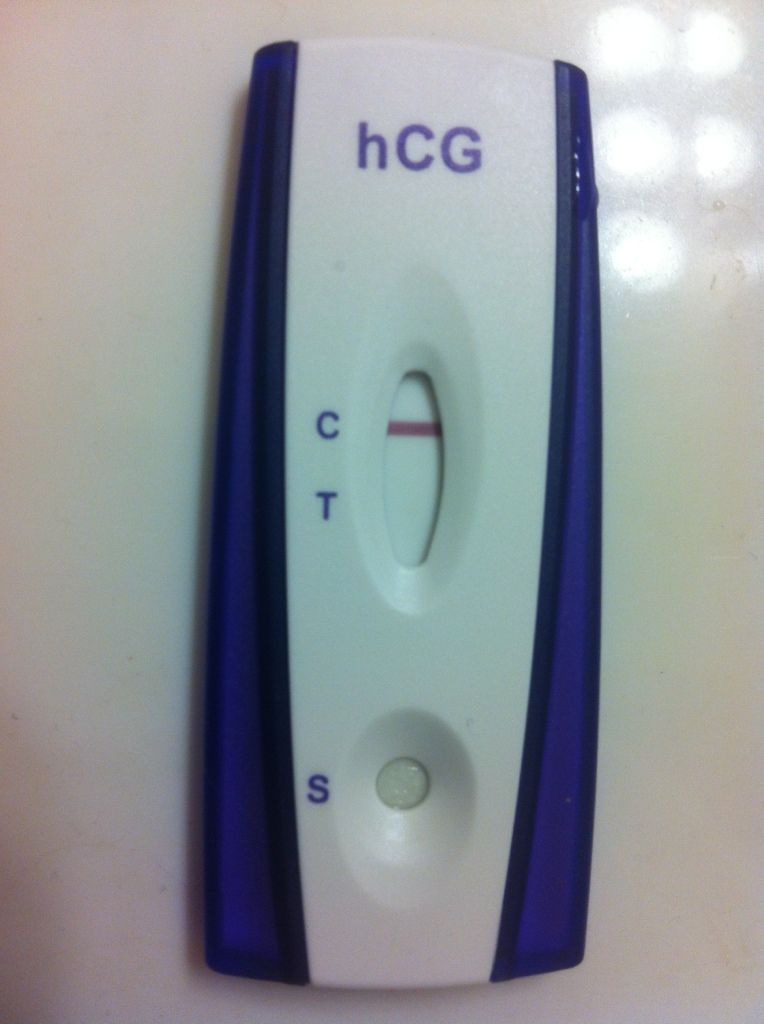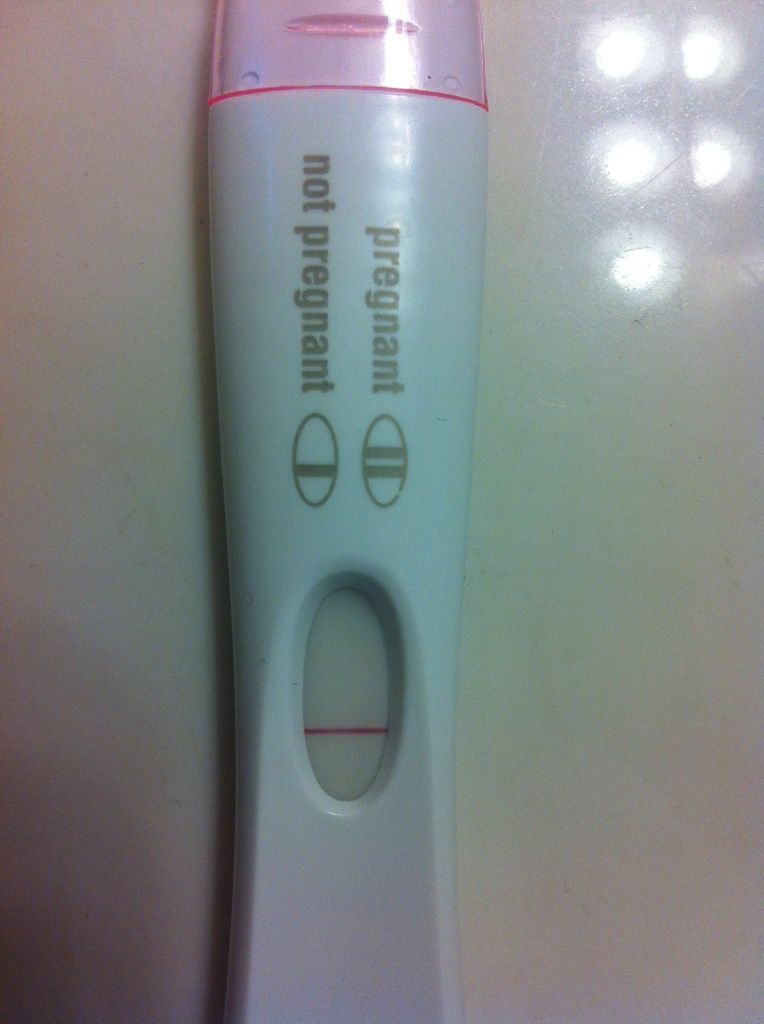 And now, the same tests…with tweaking.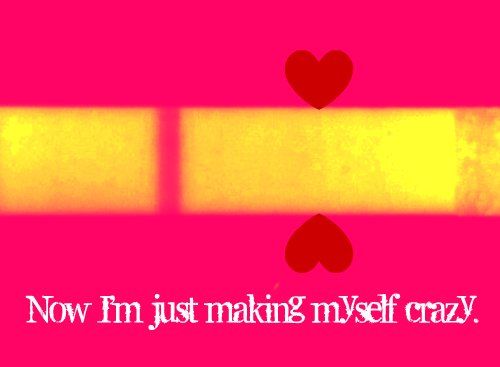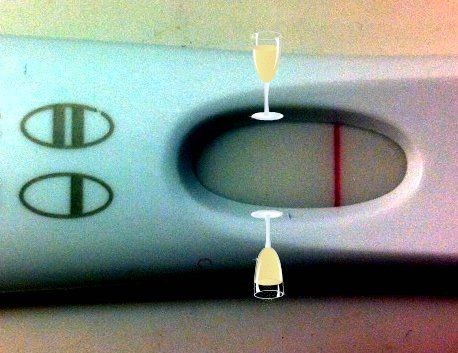 It's that last one that made my palms sweat this morning. There's a line, right?
I took it to my fellow tweakers and they all agreed that there's something there, but is it pink? Could it just be an indent? A shadow?
I had a teeny tiny bit of brown spotting yesterday, at 11DPO, and nearly lost my mind. I figured I was out. But AF never showed, and it's possible that it was bleeding from implantation. If so, and if I am pregnant, my lines should get darker over the next few days, so I'm excited to keep peeing on things and seeing what happens.
What a start to the New Year, huh? You know what I'll be wishing for at midnight.
Spoiler alert: I was not pregnant that time. I was the next month, and I tweaked the HECK out of that test, although it didn't need much help.
So, will I tweak if and when there's a Baby #2? I don't know. I'm sure I'll have less free time than I did in those days (hello, a toddler lives here now) and I would like to be a little less nutso about the whole getting pregnant/staying pregnant thing. But it's a hard habit to break. I mean, when you wake up each day wondering whether it's THE DAY…knowing you could get a jumpstart on the news is tempting.
Confess: what's the craziest thing you did during the 2-week wait?